Chicago has been on my places to visit list since I was a kid. My uncle gifted me a snowglobe of the Windy City's skyline after his trip there. I held onto that snowglobe until it fell off my nightstand and broke but my dream lived on.
Luckily, my partner Jose's family lives in Chicago, so it was more motivation to visit them and enjoy a summer vacation in the Midwest or as Jose says the "Middle West" (I mean he's not entirely wrong, but it cracks me up).
Here are the 5 places we visited in Chicago that stole our hearts, and one of them ripped my pants.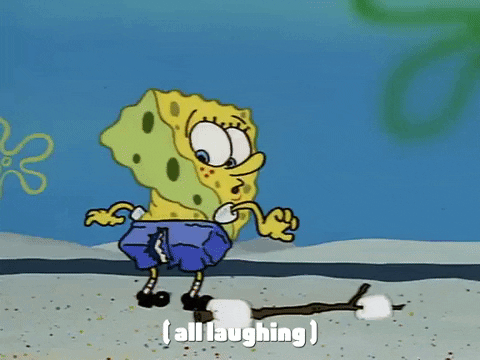 National Museum of Mexican Art
I was in complete awe of the National Museum of Mexican Art, located in Chicago's historic Latinx neighborhood of Pilsen. Not only does it highlight Mexican artists from the U.S. and Mexico but it made me extremely proud of my culture. Also, admission was FREE, but definitely leave a donation because it deserves it.
The Legend of the Volcanoes by Jesús Helguera
"Sun Mad" by Ester Hernandez
Photographs by Laura Aguilar (Rest in Power)
Hopefully, an elotero will be outside of the museum so you can get a snack afterward!
Robert R. McCormick House/First Division Museum at Cantigny Park
If you're a history buff like us, you'll love the McCormick House and First Division Museum at Cantigny Park. McCormick was a rich dude, philanthropist and Chicago Tribune publisher whose name you can see all over the city. Make sure to take a guided tour around the house, and walk around the luscious and beautiful gardens.
McCormick lived in this mansion with his first wife Amie and then his second wife Maryland, where they kept about 50 dogs (might be even more if I'm not mistaken). Goals, right? 
OK, this is the tanker that ripped my pants … but it was an educational moment.
I don't have a photo of the exact moment, but basically what happened was I was scooting down the tanker, because I was afraid of jumping off — then, my shorts got caught on a little hook I didn't see. It ripped my brand new shorts almost to my butt crack. 
Needless to say, I covered it up with my backpack and we went to the closest Target to buy new ones. Lesson learned, don't climb up giant tankers.
Portillo's Hot Dogs
You can't visit Chicago without going to Portillo's. You can literally stumble upon this famous hot dog restaurant chain anywhere in the Chicago area.
Portillo's has expanded to the west coast, even in my hometown of Phoenix, but the ones in Chicago are better. Maybe it's something in the water?
I definitely recommend the hot dog with the works or the Italian beef sandwich. Even though I'm a picky eater, I ate it all up! I usually get plain hot dogs (yes, I'm weird), but I enjoyed all the toppings. For my plant-based friends, there are veggie sandwiches, pasta, and salads available, too!
The Field Museum
If I could spend a whole day at one place in Chicago, it would be at the Field Museum of Natural History. And you probably need to because you'll want enough time to see everything, because this place is as huge as their dinosaurs!
Make sure to visit Sue the Dinosaur! Straight out of the Jurassic era, she's the largest, best-preserved Tyrannosaurus rex ever found! She's definitely the main attraction at the museum, and my cup of T-rex. 
I told Jose to stop feeding the dinosaurs!
Chicago By Night! Cruise
If there is one thing you should splurge on, it's the Chicago By Night! Cruise that takes you on a 90-minute evening tour with the best views of the city skyline. The boat ride through the Chicago River and Lake Michigan will cost you $38 per adult and $16 per kid. 
It's pricey ride, but it's definitely worth it. An hour and a half of beautiful sights of the city are worth every penny. 
Oh, another plus is that you can drink on the cruise! Grab yourself a "Chicago Mule" and take in the gorgeous sunset. Cheers to Jose's cousin Amy for taking us on this architectural boat tour. 
Just don't get too lit like Jose and start doing the "Titanic" at the front of the boat. 
Chicago has to be one of my favorite cities in the U.S. now. I had high hopes for this Midwest city, but it definitely exceeded my expectations.
Shout out to our family for welcoming us with open arms and showing us around town! We especially loved Millennium Park!
Happy travels in Chicago!