If you have ever Disneybound, you know that the toughest part is color matching to the character's true colors. I learned that the hard way when we decided to Disneybound Aladdin and Jasmine for the premiere of the newest live action movie. Our challenge for this Aladdin Disneybound was to find the closest color-matching outfits, in one week and in our budget of $25 for each character.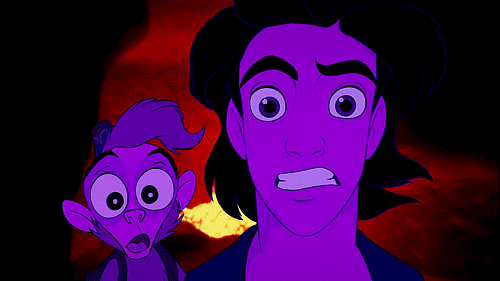 Related: How I Turned a Kitchen Glove into an Infinity Gauntlet | Thanos Disneybound
Jasmine-Disneybound
For Jasmine's dress, I searched and searched at Goodwill for an aquamarine dress. I wanted a blue dress with a subtle green tint. Also, that's the first color that comes to mind when I see her. I didn't have luck there, so I turned to Amazon.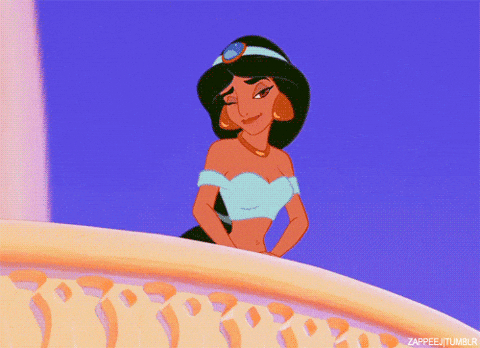 Once I finally found this $18 Herou dress. I had to choose between a "light blue" and "mint" dress. I got a little help from my awesome Instagram friends, and a poll was made for this decision! It was very close. It split about 49 and 51 percent, but "light blue" won! Thank y'all very much!
I ordered the dress, and it came within a few days. But, when I got it …
IT WAS THE WRONG COLOR!!! THEY LIED TO ME!!!!! THEY GAVE ME POWDER BLUE.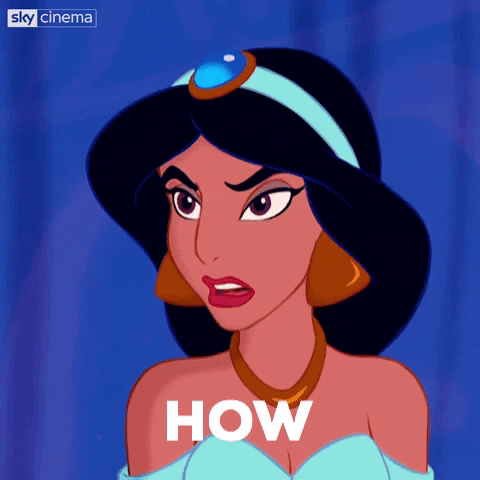 It looked like I was dressing up like Alice in Wonderland. I was pissed.
There were only a few days left before the premiere of Aladdin and first day of Phoenix Fan Fusion, the convention I was going to wear it to. There wasn't any time left to return and order a new dress. I loved how it looked on me, but the color was wrong. My only option left was to die … sorry I mean dye. 
Jose remembered I had bought a teal Rit dye for another cosplay that I could use on the dress. All I needed was purple and color seal dyes. I rushed to my local Michael's and bought them. I admit I was scared because I never dyed fabric before.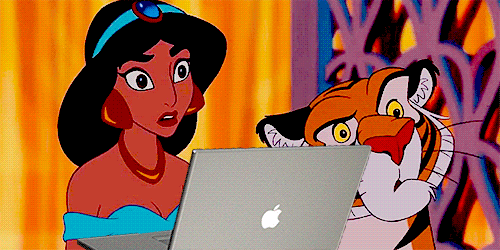 Here I am at 3 a.m. dying my dress. I was scared sh*tless. There was no turning back. It was do or dye (OK that's the last one).
I followed Rit's YouTube tutorial, and it turned out better than expected! Phew, because it was the day before the premiere. I could have gone darker shade of teal, but I ran out of time. I still needed to find accessories to complete the look. I only had $7 left to spend because the dress took a big chunk of my budget. For jewelry within my price range, I hit up Forever 21. Luckily for me, they had a 50 percent off sale at my local store.
Dress – $18
Necklace – $3.50
Bracelet – $3
Earrings – $1.50
Purse – $1.50
Total: $27.50 (I took $2.50 from Jose's budget because he didn't use it all)
Aladdin's Disneybound
Like most men's outfits, Aladdin's outfit was easy af. It only required a purple shirt, red hat, and light-colored pants.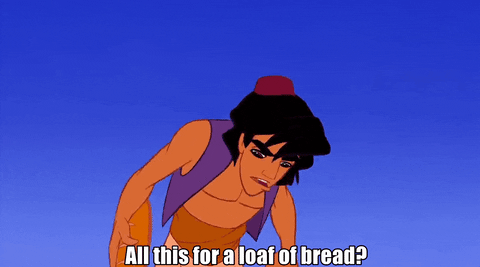 We went for a causal vibe for Aladdin. Jose isn't a big fan of vests, so we settled for a purple shirt. However, we couldn't find one in stores, and it wouldn't be able to be shipped in time. I found a plain, white T-shirt at Goodwill for a $1. Since, I was already dying my bra purple for my La Sirena-Little Mermaid cosplay — I went ahead and dyed Jose's shirt.
After a few tries, we got the dark purple we wanted. Dying fabric for the first time was easy, but requires a lot of patience. You might need multiple tries before you get the color you want.
It turned out great! Jose says if he would swap the red hat for red sunglasses because a knit hat is a bit too hot for summer or for walking around Disneyland all day.
Total: $12
Final Thoughts
I definitely recommend using Rit's dyes and adding its ColorStay Dye Fixative for any Disneybounds or cosplays, especially when you can't find fabric or clothes in the colors you want. They run from $4 to $7 each. I absolutely loved how simple and affordable it was making these Disneybound outfits.
Aladdin Disneybounds we loved on Instagram
I found a few Aladdin Disneybounds that blew me away! I hope they inspire you!
Make sure to follow us on Instagram and subscribe to our YouTube channel for our latest cosplay and geeky DIY stories!