Lately, I've been obsessed with Disneybounding to movie premieres for my no-spoiler reviews. My latest bound was Jasmine for the Aladdin premiere, and I even got my partner Jose join (to my surprise). Of course I had to Disneybound for Disney-Pixar's Toy Story 4, the fourth installment of the 24-year-old franchise. However, the problem was that my crafting and cosplay budget for June was $0, thanks to some overspending on my cosplays for Phoenix Fan Fusion last month. This one was not going to be tough.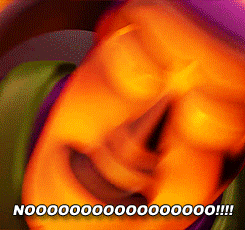 But first, our short n' no-spoiler review …
To be honest, I had to refresh my memory on what the hell happened in the first three movies before seeing Toy Story 4 because it's been years since I've seen all of them. Toy Story 3 was 9 years ago, in 2010, and that one hit home because I was going off to college like Andy did. Anyways, check out this great recap video, in case you forgot the first 3 movies.
I'm going to have to put Toy 4 in my top 5 best Pixar movies, sorry Wall-E, you're bumped to no. 6. This movie was the most hilarious out of all in the series. It had all the types of humor I enjoy. It was the witty, slapstick and self-deprecating comedy that made me and the other grown adults in the theaters fall over laughing.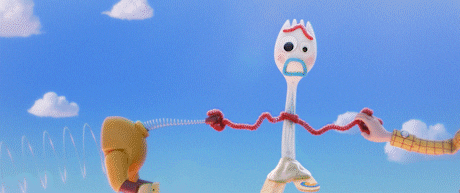 For the most part, the newest characters will be ones that fans will quote and meme once they see them. Oh please, let there be memes. Forky was my favorite, especially knowing he is voiced by Tony Hale aka the eccentric and zany "Buster" from Arrested Development. You may be asking, will I need to bring tissues? Leave them at home. Sure, you'll tear up, but it won't be an ugly cry like Toy Story 3. I'm kind of thankful for that because I wore eyeliner.
I give the movie 5 out of 5 stars. I definitely recommend seeing this movie more than once. Keep your eyes pealed for easter eggs, too! Toy Story 4 is out in theaters June 21.
Onto the Disneybounding … 
My Zero-Dollar Budget Disneybound Journey
I spent several days on Pinterest looking for Toy Story Disneybound inspiration. It was tough because I gravitated toward Buzz Lightyear, Rex and the aliens because they are my favorite characters, but I don't own green clothes.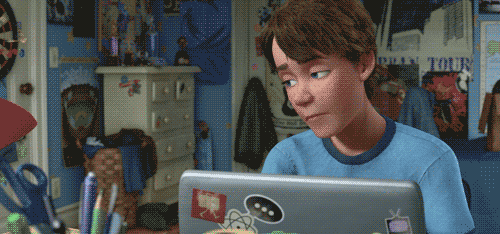 I left it up to my Instagram followers to decide, and I'd figure it out from there. The verdict was in, and most of them chose Jessie! After rummaging in my closet and finally doing laundry, I found clothing and accessories for her!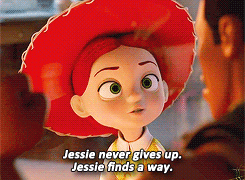 I picked out a light colored button-down shirt with jean accents, blue jeans, boots, a red bandana and even a red hat for my dog Eevee to Disneybound with me. I was missing something though … You can't be a cowgirl without cow print!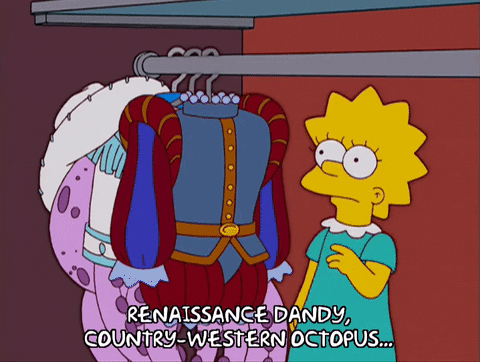 So, I don't own anything cow print. I may live in the Southwestern U.S., but the closest my wardrobe gets to western is steampunk. I had to find a way to incorporate faux cow print without spending a dime.
Luckily, I had spare black and white felt sheets from a previous project. I grabbed a rustic-looking pleather bag I used for my Ramona Flowers cosplay, and got to work.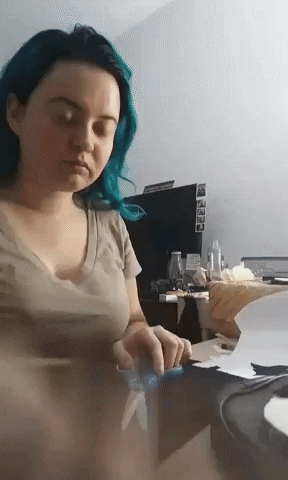 Holy cow (pun not intended)! It came out better than I expected!
I incorporated Jessie's bae Buzz Lightyear that my friend Faby gifted us when we pretended to go to Disneyland before Vidcon lol.
Toy Story Disneybounders to Inspire You
She did a Xicana-inspired Buzz!!! LOVE IT!
Can't have Toy Story without a Pizza Planet reference!
She's as fierce as Bo Peep is in this movie.
A spork you won't want to throw away.
"Reach for the Sky!"
Final Roundup
I want to show you that you can Disneybound with whatever you already own — all you need is inspiration and creativity! The great thing about the Toy Story series is that there are dozens of characters to choose from! You've got a whole gang to choose from with all assortments of colors, textures and shapes. I would love to see what you come up with! Tag us on Instagram @subculturerecall! Enjoy the movie!